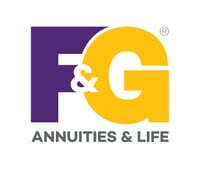 F&G, headquartered in Des Moines, Iowa, offers unique life insurance and annuity solutions to meet individual financial security needs through a national network of financial and insurance professionals.
We work hard to help people turn their aspirations into reality. Every day we strive to improve the financial lives of more and more people, backed by the passion of our team and grounded in a culture of mutual respect.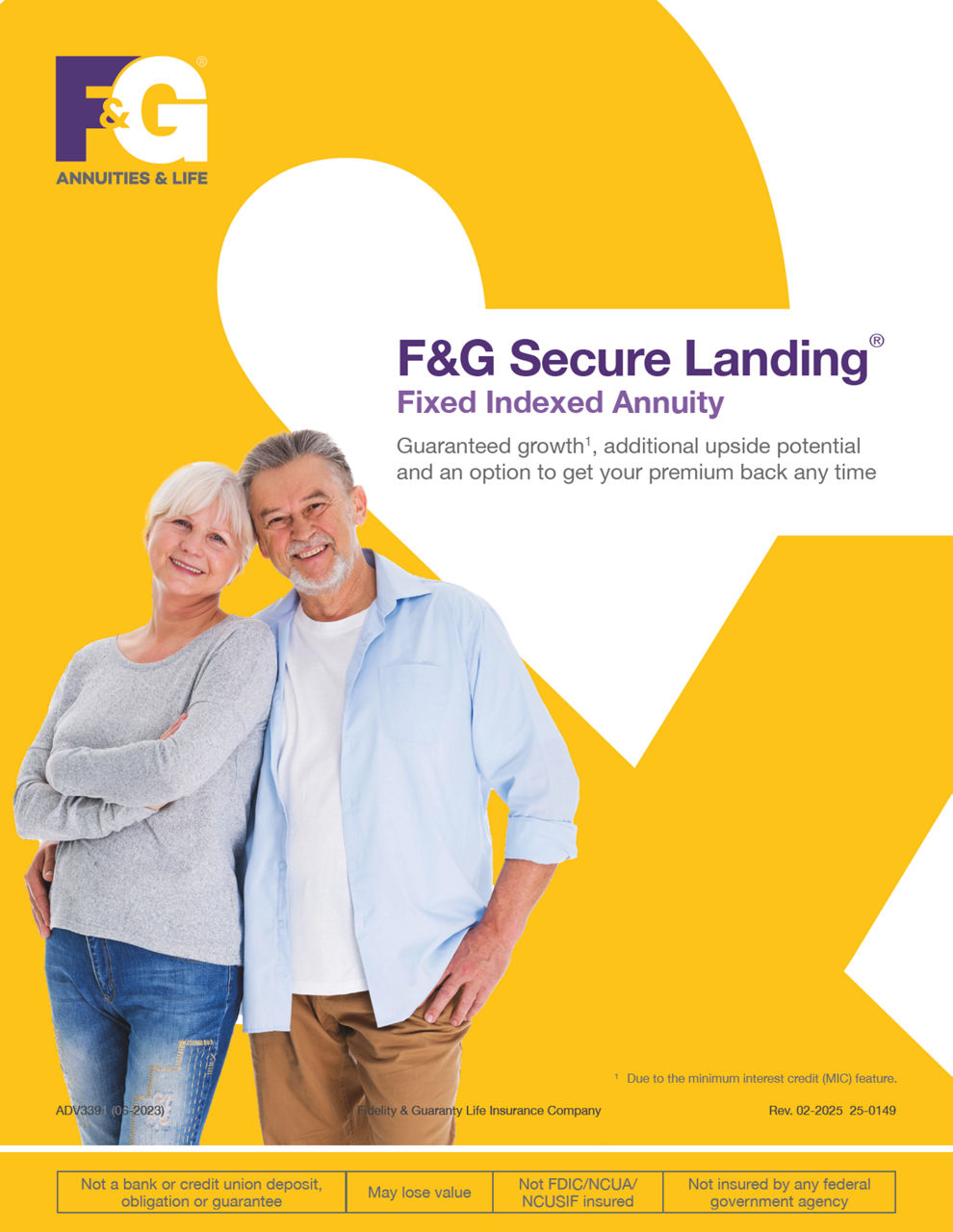 F&G Secure Landing
Fixed indexed annuity for accumulation
Upside potential with guaranteed minimum interest and return of premium.
Explore the Product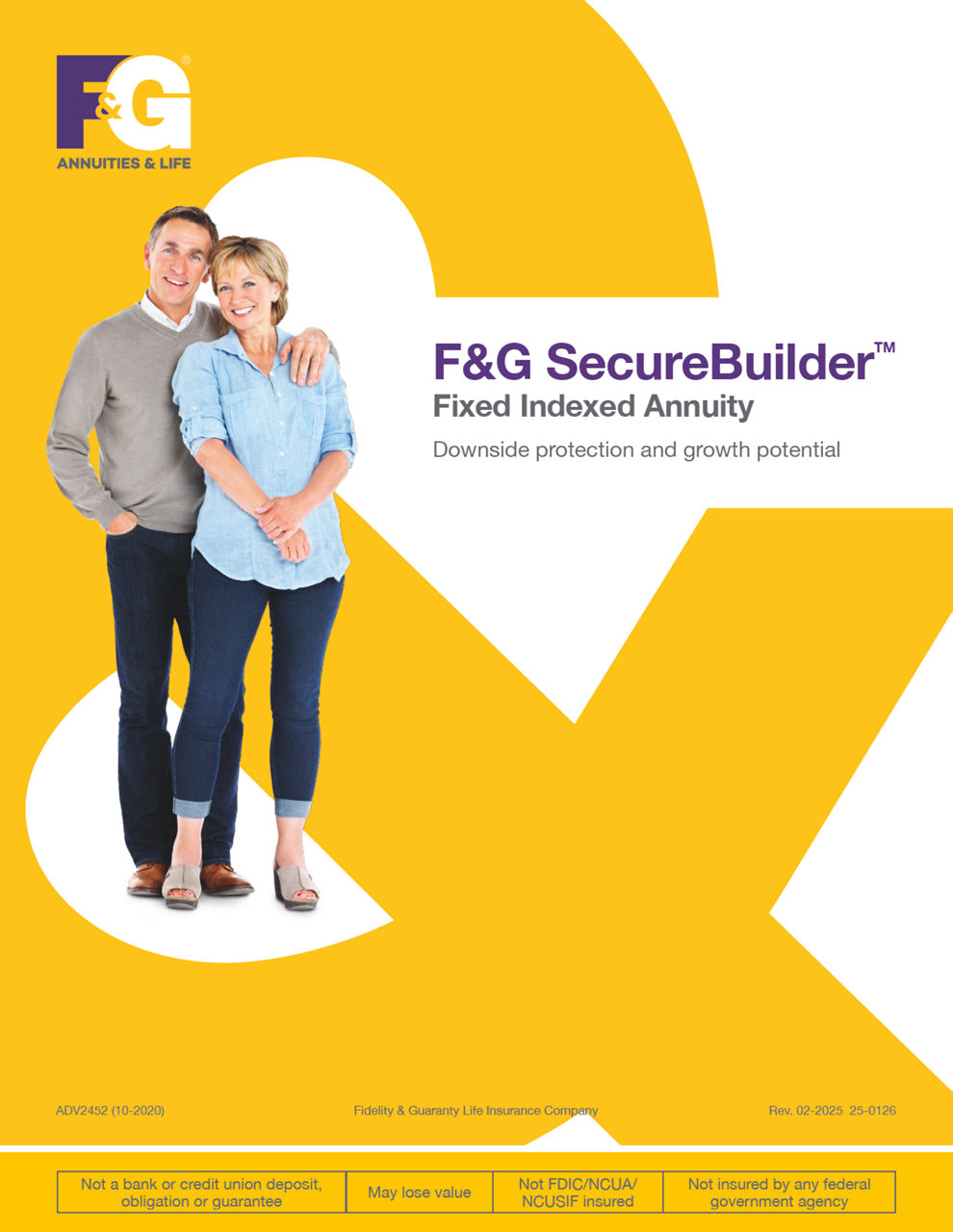 F&G SecureBuilder
Fixed indexed annuity focused on accumulation
Downside protection and growth potential.
Explore the Product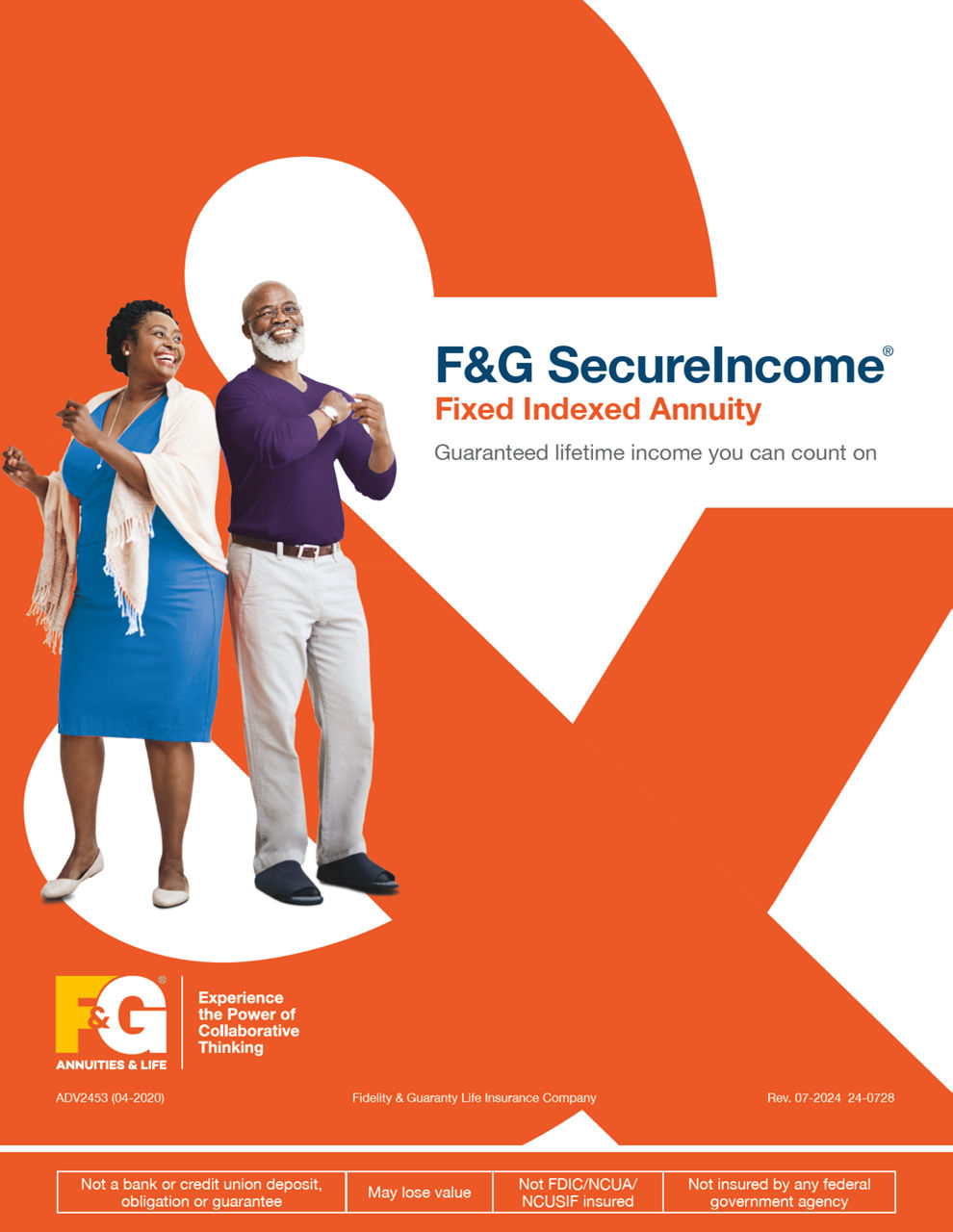 F&G SecureIncome
Fixed indexed annuity focused on income
Guaranteed income, with growth potential and a death benefit.
Explore the Product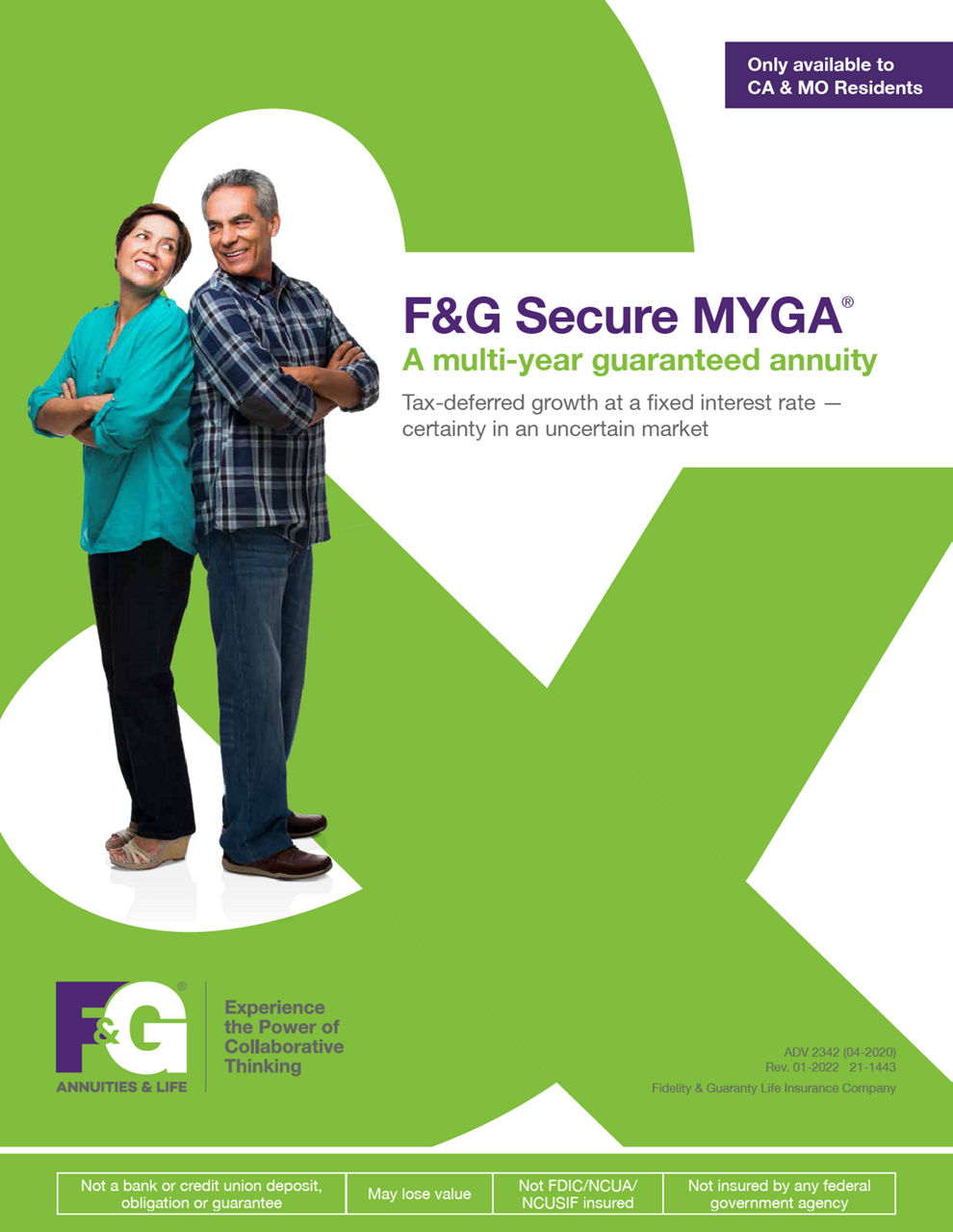 F&G Secure MYGA
Fixed annuity with guaranteed interest for a fixed period
Tax-deferred growth1 at a fixed interest rate - certainty in an uncertain market.
For financial professional use only. Not for use with the general public.
1 Information provided regarding tax or estate planning should not be considered tax or legal advice. Clients should consult their own tax professional or attorney regarding their unique situation.
This is a fixed deferred indexed annuity providing minimum guaranteed surrender values. You should understand how the minimum guaranteed surrender values are determined and the product features used to determine the values. Even though contract values may be affected by external indexes, the contract annuity is not an investment in the stock market and does not participate in any stock, bond or equity investments.