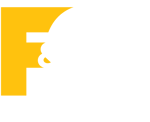 Inflation and market volatility are among top concerns of American investors, according to new F&G survey
Nearly three quarters of American investors (73%) are very or somewhat worried about inflation impacting their retirement, according to a new survey from F&G. The second annual Risk Tolerance Tracker asked American investors1 how the events of the last six to nine months have shifted their views on risk.
61% of American investors are generally worried about their retirement income, which is fairly consistent to findings in 2020 (60%), highlighting that when it comes to their retirement, investors' concerns are not easing up.
Investors noted their top concerns as:
Increasing health care costs 78%
American investors still avoiding risk though slightly less so in 2021 than in 2020
69% of American investors are less likely to take financial risks based on the events of the last six to nine months compared to 74% in 2020.
67% of Gen X less likely to take financial risks compared to 72% in 2020
70% of Baby Boomers less likely to take financial risks compared to 75% in 2020
36% of investors say they would be more likely to explore a new financial product they haven't used before post-COVID than they were prior to the pandemic, as compared to only 28% in 2020.
15%
Only 15% of respondents say they own an annuity.
22%
Among Baby Boomers, those closest to (or already in) retirement, only 22% own annuities.
Majority of American investors are not working with a financial advisor
61% say they do not work with financial advisors.
Top reasons for not working with a financial advisor:
27% They already know what they're doing
26% They don't feel they have enough investable income
Talking with a financial and insurance professional can help you turn your retirement aspirations into reality.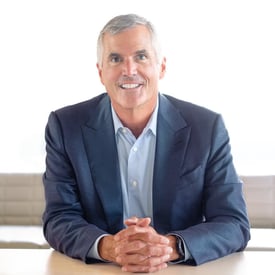 An advisor can help people figure out what really matters, design a road map and solutions to provide peace of mind around unexpected risks and help them avoid reactive decisions that can damage their long-term financial plan."

Chris Blunt - President & CEO of F&G
1 To qualify for the survey, respondents had to have sole or shared financial decision-making responsibility for their household and own financial products valued at $10,000 or more.
Survey Methodology
This Xcelerant Survey was conducted online by Directions Research and fielded from September 23 to October 1, 2021 among a demographically balanced nationally representative sample of 1,676 U.S. adults 30 years of age and older. Completed interviews are weighted by five variables: age, sex, geographic region, race and education to ensure reliable and accurate representation of the total U.S. population, 18 years of age and older. Weighting factors for each respondent are developed through a custom algorithm.
About F&G
F&G is part of the FNF family of companies. F&G is committed to helping Americans turn their aspirations into reality. F&G is a leading provider of annuity and life insurance products and is headquartered in Des Moines, Iowa. For more information, please visit fglife.com.